Domain scam
Scam from Domain Renewal Group. This one try to steal you as a customer by pretending that they are your present Internet Host. Fraud! Ohhhh Did I mention that there is a box in the lower right corner? This is where you write your credit card number if you want to give all your money away!
It can't be said BOLD enough: NEVER, NEVER, NEVER, NEVER, NEVER, NEVER, NEVER, NEVER give your credit card number to any one you dont know and if you do anyway, make sure that it is a secure transaction! Writing your credit card number on this piece of worthless paper is the same as putting it on the frontpage of New York Times! Everybody can use it. I have a domain www.HiDefTracks .com which I'm still working on and this letter was delivered by the ordinary mail man. If a scammer had my experience, he probably would not do this: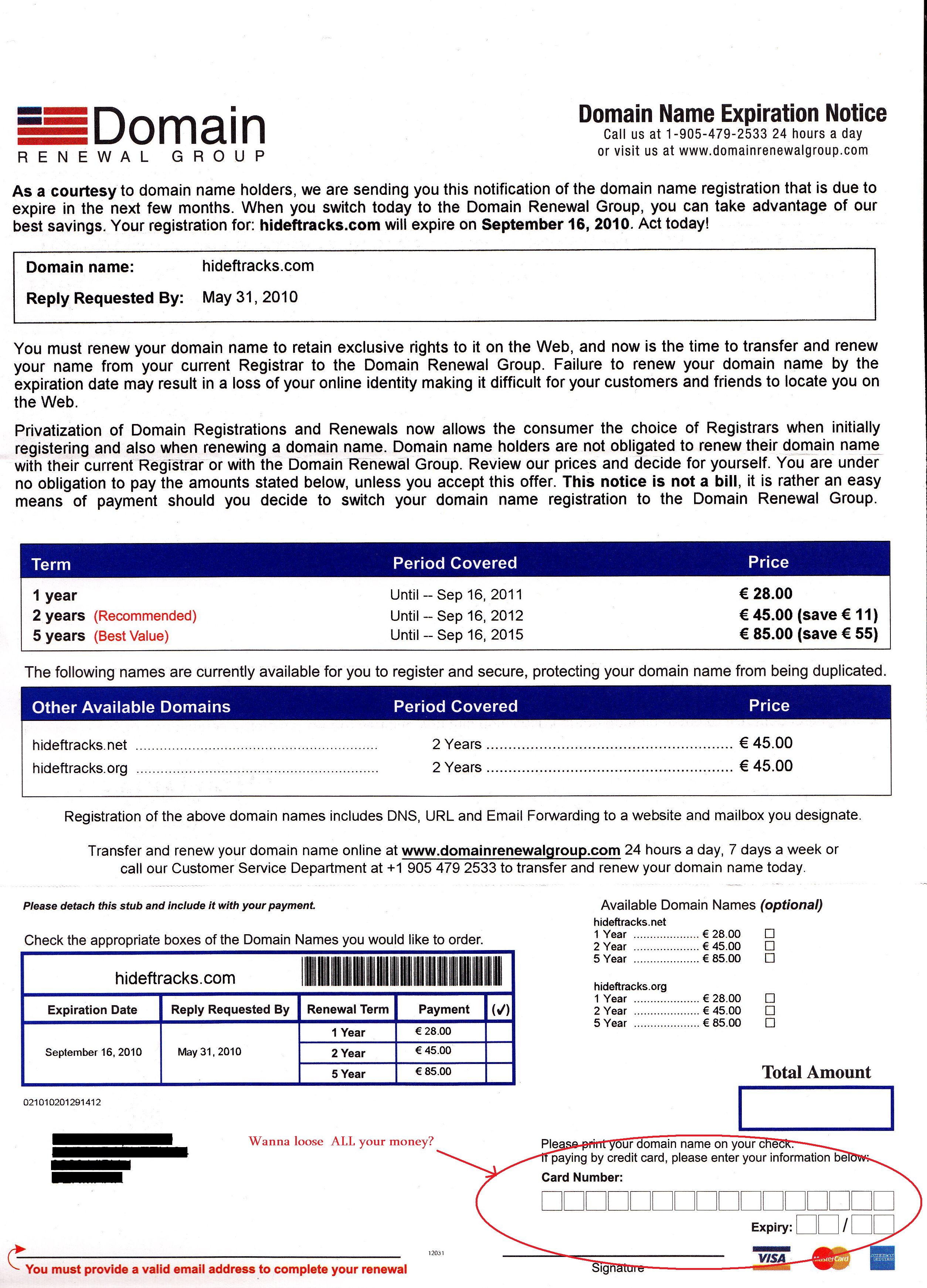 And the very official looking back with a very stange domain name in line two: NameJuice.com! Click to enlarge.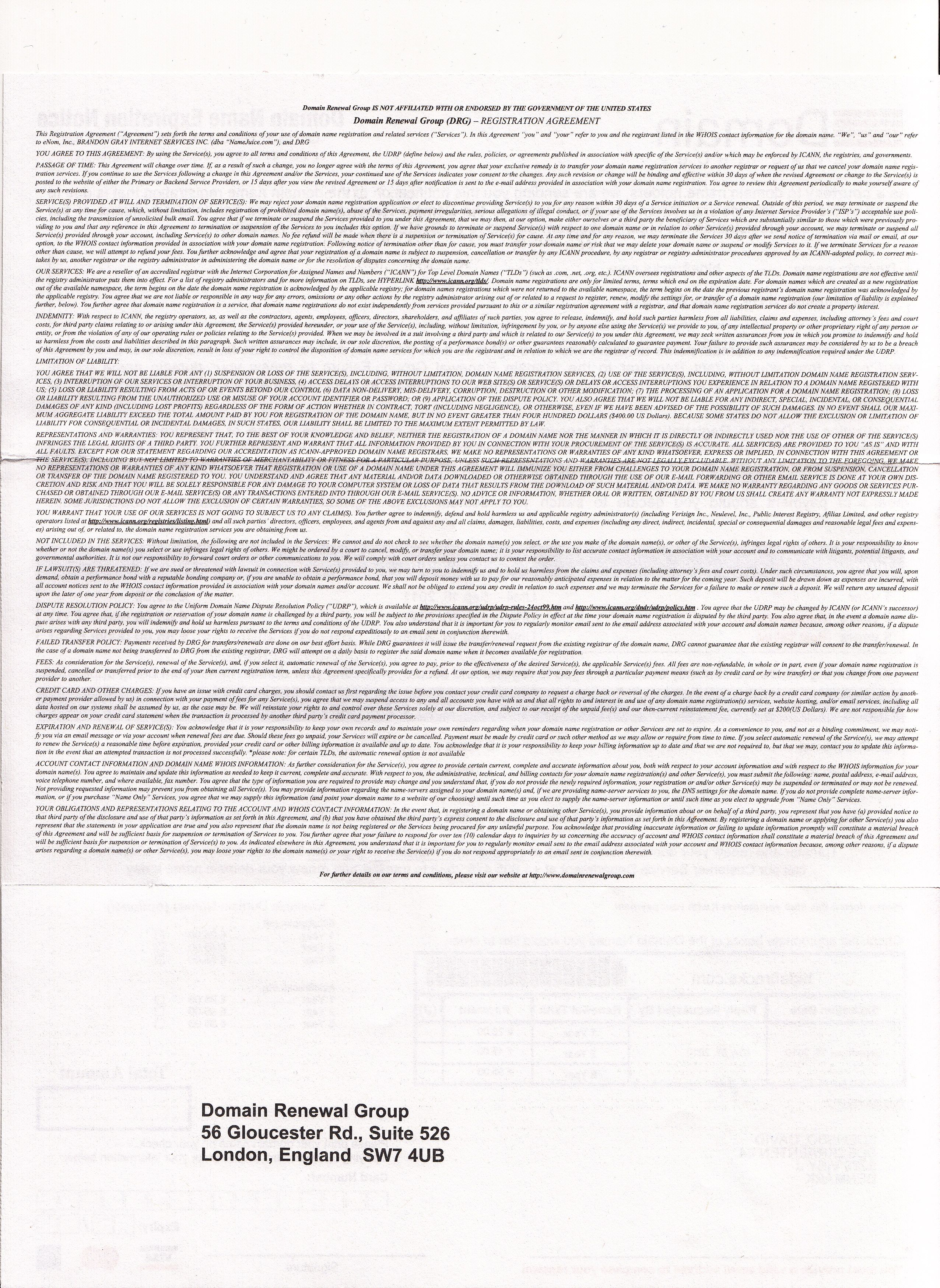 Do you have experience with Instant Karma then let me know by posting or feel free to post your experience with scams in the 'Your Postings' category.